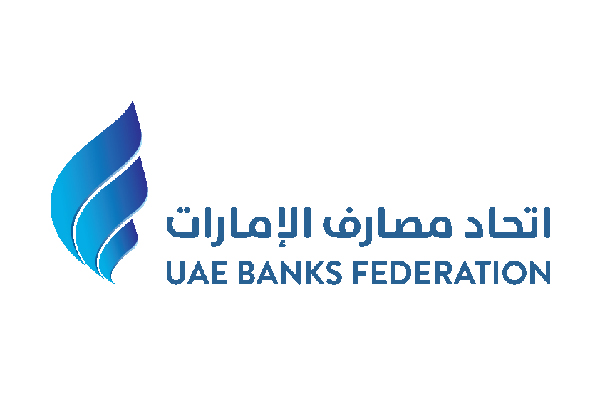 UAE Banks Federation Launches UAE's Financial Literacy Handbook for SMEs
In view of financial literacy's critical role in the success of an economy and sustainable development of a society, the UAE Banks Federation (UBF), has stepped up its efforts to increase the level financial awareness in the country. For organizations, financial knowledge is the foundation for long-term growth as understanding business finance enables companies and business owners to use appropriate information to make effective decisions. Basing financial planning on proper knowledge and skills will prepare business owners to build a viable business that will scale and withstand Market and economic downturns.
Representing over 60 per cent of the country's GDP and employing 42 per cent of its workforce, small and medium enterprises (SMEs) form the backbone of the UAE's economy. SMEs, which make up 94 per cent of all companies operating in the country, account for a good share of the customer base of local banks, another cornerstone of the country's economy. Given the enormity of the SME sector as an economic force, financial literacy skills of entrepreneurs have thus become of immense importance.
In response to the growing relevance of financial awareness and closely aligned with the increasing focus of the UAE government and banks in the country on financial education, UBF s releases a groundbreaking handbook, titled 'Financial Literacy for SMEs'. Highlighting different aspects of business finance, including governance, financial management, access to finance and borrowing, debt management, the handbook seeks to equip business owners with knowledge and skills that will enable them to make sound financial decisions and ultimately operate their businesses successfully.
"In an increasingly complex financial environment, it is essential for entrepreneurs – particularly owners of SMEs – to have a strong grounding in the principles of business finance to keep their business afloat. SMEs play a critical role in an efficient and competitive economy, and a thriving SME ecosystem will positively contribute to a society's economic stability and development" said HE Abdul Aziz Al Ghurair, Chairman of UAE Banks Federation.
"Financial education offers entrepreneurs a deeper understanding of business strategies and objectives, as well as the availability of financing options and support services. It also leads to proper financial planning, which enables small businesses to maximize their chances of business success by taking advantage of business opportunities and weathering business downturns. Taking into account the importance of financial awareness of businesses, the UAE Banks Federation has launched 'Financial Literacy for SMEs' handbook, which seeks to address various aspects of business finance to empower entrepreneurs with essential knowledge and skills to make sound financial decisions towards operating their businesses effectively."
The handbook stresses that SME owners must acquire skills to distinguish between personal and business finances and possess sufficient knowledge of key accounting standards and book-keeping as well as legal and regulatory frameworks, rights and resources in order to become financially literate. Emphasizing the importance of knowing the right business structure, the handbook highlights different types of companies and various characteristics of robust and effective corporate governance framework, which is an indispensable building block in creating stable businesses.
Financing is the fuel on which a business runs and companies will require funding across various stages of their development and growth. The 'Financial Literacy for SMEs' handbook offers a comprehensive understanding of financial management, which includes managerial finance, book-keeping and accounting, financial statements, financial planning, as well as budgeting and forecasting.
From meeting daily operating expenses, to funding the expansion of business into new markets or products, companies encounter varied instances of the need for finance. The handbook offers an overview of main sources of finance available to SMEs, to keep their business afloat. It further details key factors that affect borrowing and invites the attention of SME owners on key considerations before seeking finance.
Business of all types and sizes establish relationships with banks and for SMEs, building a strong long-term two-way relationship is necessary to enable themselves to thrive in their business. The handbook highlights the importance of such relationships and how SMEs can benefit from establishing a rapport with banks. In addition, it offers tips on increasing financing opportunities and improving the chances of increasing credit limits for SMEs. Furthermore, the UBF handbook discusses ways to build a healthy credit history, which will help create a strong company-reputation and boost the chances of obtaining business loans from banks.
It is important for SME owners to manage debts to protect their business. The 'Financial Literacy for SMEs' handbook offers an in-depth insight into different aspects of debt management, and provides tips for identifying debt warning signs and effectively managing debt. Additionally, it sheds light on different types of fraud that can affect a business, including compensation fraud, invoicing fraud, skimming, and cheque fraud, among many others. Furthermore, the handbook offers important tips for SME business owners to prevent fraud.
SMEs are a key pillar of the UAE's business sector and a driving force of economic growth and employment creation. However, the small firms have often found it difficult to secure credit lines as banks reduced their exposure to the SME sector after several SMEs failed to sustain in the business and repay their loans. With the objective of improving SME lending environment in the country, UBF has launched several initiatives including the 'modus operandi,' a mechanism to rescue SMEs in distress that meet specific qualifying criteria. The federation has consistently stressed for stronger market-wide support for SMEs, better auditing standards in the sector and improved due diligence by banks.
Source: www.albawaba.com/business/pr/uae-banks-federation-launches-uae%E2%80%99s-financial-literacy-handbook-smes-1140538