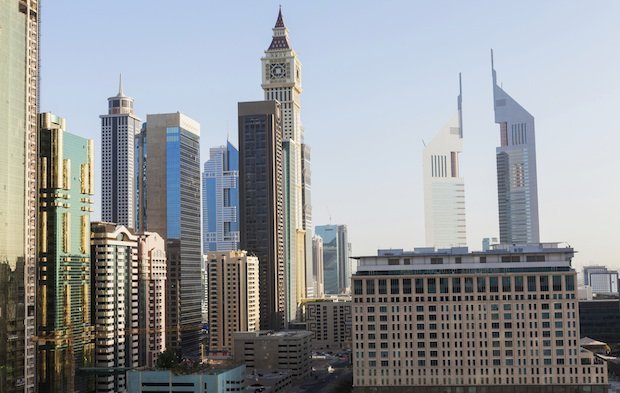 Rich keeping large chunk of their wealth in UAE
Ultra-high net worth and high net worth individuals continue to retain large portions of their wealth in the UAE, a senior private banker at HSBC said.
"We have seen that our clients prefer to keep significant portion of their wealth in the UAE while they continue to diversify selectively into other opportunities globally." said Farzad Billimoria, head of the HSBC Private Banking (Suisse), Dubai International Financial Centre Branch.
He pointed out that there are quite a few trends emerging in terms of private banking in the UAE.
Some of these emerging trends relate to clients wanting to be closer to their bankers, prefer to deal with banks that have a full-service offering and there is a huge growing demand for credit and related services in the country.
"Credit in terms of liquidity against existing portfolio and real estate is the changing trend we have seen. Also, we have seen more demand for lifestyle-related private banking services and private wealth solutions including trust and insurance services," Billimoria said in a recent interview with Khaleej Times.
A Boston Consulting Group report last year had predicted that personal wealth in the UAE is projected to continue to grow at 8 per cent compound annual growth rate to Dh2.16 trillion ($590 billion) in investable assets by 2022.
A report by New World Wealth had predicted that growth in UAE wealth will be strong over the next 10 years, growing at 51 per cent to reach Dh5.14 trillion by 2027. The number of high net worth individuals in UAE is expected to reach just over 140,000 by 2027, whilst the number of billionaires is expected to reach around 30 by 2027.
Billimoria disclosed that the bank, which has recently shifted its private banking office to a new DIFC office space as it expands its presence in the UAE, has been consistently growing and has doubled its revenues and assets under management, as well as its employee base since 2015.
"From here onward, our ambition is to grow 20 per cent year-on-year until 2022 in terms of workforce in the UAE. HSBC will be hiring strategically and adding to its presence in the new DIFC office – relationship managers, investment advisors and wealth planners. By 2022, the target is to double assets under management, revenues and the number of clients in the UAE," he added.
Billimoria attributes the growth of its private banking business in the UAE to HSBC's full universal banking model.
"We serve client needs – no matter how complex – in collaboration with all other lines of businesses… when you offer a client a full banking solution along with other lines of businesses, you become a bank of choice which can offer a whole range of services to the client," he added,
He noted that the growth of wealth in the UAE has been positive due to several factors.
"One is the geographical advantage of where the UAE is placed. Secondly, the advanced financial infrastructure in the country and also the strength of the regulatory framework. Hence, the UAE remains the destination of choice for ultra-high net worth and high net worth individuals.
Considering the above, Billimoria expects private wealth will continue to grow in the UAE.
Source:www.khaleejtimes.com/business/banking-finance/rich-keeping-large-chunk-of-their-wealth-in-uae