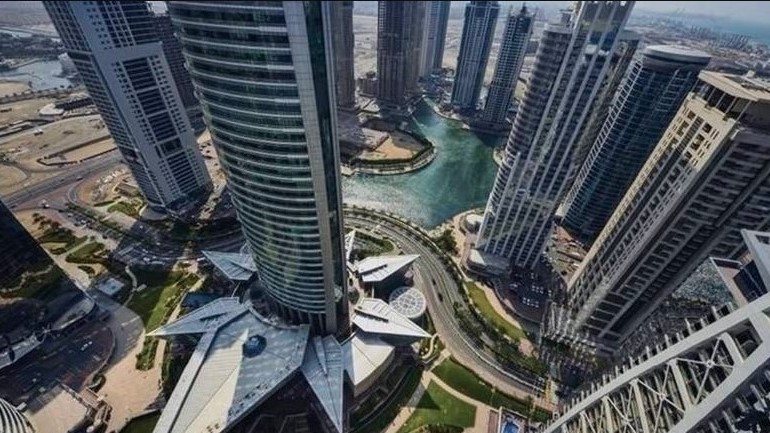 DMCC records 5-year high new company registrations
Creates new record for Dubai business hub in the past five years.
DMCC, a leading free zone hub for commodities trade, said on Monday that it recorded the highest number of new company registrations in five years in 2020 despite the impact of the pandemic.
The free zone said the retention rate also remained at an all-time high, primarily due to the "business support package" launched in March 2020 that positively impacted companies in 149 countries. More than 8,000 member companies availed over 13,000 offers and incentives throughout the year, DMCC said in a statement.
Ahmed bin Sulayem, executive chairman and CEO, DMCC, said despite the difficult context, the free zone continued to attract, facilitate and promote global trade flows to and through Dubai. "We surpassed 18,000 member companies, broke company registration records, while launching new initiatives and progressing on time with flagship projects. Building on this momentum, we will maximise the progress made to reach new heights in 2021."
In 2020, rough diamonds worth Dh91.8 billion were traded through the Dubai Diamond Exchange (DDE), the world's largest diamond tender facility in the zone. The zone's Coffee Centre recorded seven million kilos of coffee while its Tea Centre saw the transaction of 40,000 metric tonnes of tea.
DMCC was also instrumental in drawing foreign direct investment to Dubai by marking a 20 per cent year-on-year increase in Chinese companies joining the DMCC. A China Service Centre opened its doors in Almas Tower with Mandarin onboarding support while a representative office in Shenzhen was inaugurated all with the aim of promoting the ease of doing business through the business hub.
Following an MOU with the Israel Diamond Exchange, DMCC inaugurated its representative office in Ramat Gan, Tel Aviv, Israel in 2020. The new office is supporting Israeli businesses, from all industries and sectors, to set up an office in DMCC, it said.
Dubai Gold and Commodities Exchange (DGCX), a derivatives exchange and a subsidiary of DMCC, traded 12.73 million contracts valued at Dh1.177 trillion while the DMCC Tradeflow platform recorded transactions valued at Dh744 billion, an increase of 121 per cent year-on-year. The transaction value of Islamic products rose by 128 per cent year-on-year.
Source:https://www.khaleejtimes.com/business/dmcc-records-5-year-high-new-company-registrations