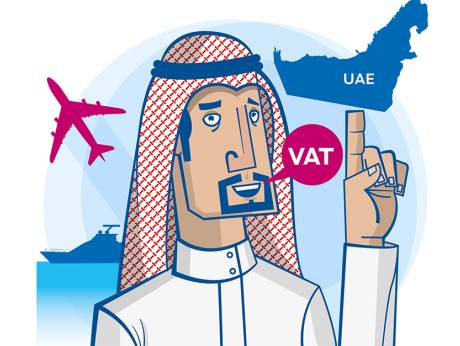 No plans to raise UAE VAT Rate in next 5 Years: UAE Minister
The UAE's government has no plans to raise the rate of value-added tax (VAT) or excise tax in the near future, according to Minister of State for Financial Affairs Obaid Al Tayer.
"If you're referring to the next five years, we don't see anything [about] increasing the VAT rate of the excise tax," Al Tayer told reporters at the Arab Fiscal Forum.
"I also want to confirm that there aren't any subsidies or any legislation or any legislation regarding introducing income tax."
However, Al Tayer noted that the UAE is in "the early stages" of studying the framework needed to implement corporate tax.
In a January note, S&P Global Ratings said it believed some GCC countries may double the rate of VAT to 10 percent to account for the difference between "statutory and effective tax rates", which in turn would raise government revenues, on average, by between 1.7 and 2 percent of GDP.
Speaking at the forum, International Monetary Fund managing director Christine Lagarde said that the implementation of VAT "is an important step toward diversifying revenue and building tax capacity."
"There is of course scope to do more as domestic revenues are very low, averaging only 10 percent of GDP," she added. "This must be done with equity and fairness in mind, both of which are conditions for the acceptability of taxation."
Source: www.arabianbusiness.com/politics-economics/389585-no-plans-to-raise-uae-vat-rate-in-next-5-years-says-minister